Maak gebruik van de duurzaamheidslening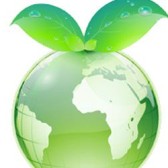 maandag 29 september 2014

16:58
Door Arine van de Bor

In de afgelopen gemeenteraadsvergadering van 25 september 2014 is een motie van de ChristenUnie aangenomen om de aanspraak op een duurzaamheidslening te vergroten. Deze motie biedt met name voor stichtingen zonder winstoogmerk, scholen of sportverenigingen mogelijkheden om duurzame maatregelen te nemen.
Vanaf 2013 is mede op initiatief van de ChristenUnie de Verordening duurzaamheidslening ingegaan. De duurzaamheidslening bestaat uit een fonds, van waaruit particulieren en stichtingen zonder winstoogmerk maximaal een bedrag van €25.000 kunnen lenen. Deze lening dient gemiddeld genomen tussen de 10 en 15 jaar te worden teruggestort in het fonds. Het fonds wordt beheerd door het Stimuleringsfonds Volkshuisvesting (SVn). Het doel van de duurzaamheidslening is om mensen te stimuleren bij te dragen aan een schone economie. Immers, de overheid heeft als klimaatdoelstelling om in 2020 20% van de CO2 uitstoot te beperken. 'Een opdracht van iedere dorpsbewoner, maar bovenal van ons als volksvertegenwoordigers', aldus de ChristenUnie. De ChristenUnie heeft met de ingediende motie dan ook willen bereiken om samen met burgers en de samenleving te zoeken naar een zo optimaal mogelijke inzet van de duurzaamheidslening.
De ChristenUnie riep de gemeente op zo actief mogelijk burgers en stichtingen te benaderen, met als doel zoveel mogelijk leningen te verstrekken. Als blijkt dat het maximaal te lenen bedrag voor bijvoorbeeld een sportvereniging of een school te laag is, is de ChristenUnie bereid om dat bedrag te verhogen. Het effect dat zonnepanelen op een school op de kinderen hebben, moet niet worden onderschat. Bewustwording is een eerste vereiste om als samenleving beter met energiebronnen om te gaan. Woordvoerder is dan ook blij met de uitkomst dat de ingediende motie is ondersteund door de gemeenteraad. 'Met het overgebleven budget over 2013 en 2014 €355.000, heeft de gemeente de komende jaren voldoende financiële middelen om op grote schaal te werken aan inzet van duurzame maatregelen', aldus Japke-Nynke de Haas.
Meer weten over de duurzaamheidslening? Zie www.putten.nl