ChristenUnie stelt vragen over de toekomst van de WSW-bedrijven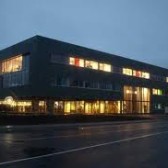 woensdag 19 november 2014

00:19
De fracties van de ChristenUnie van de RNV-gemeenten (Oldebroek, Elburg, Nunspeet, Harderwijk, Ermelo en Putten) hebben gezamenlijk aan de desbetreffende colleges van burgemeester en wethouders vragen gesteld over de toekomst van de WSW-bedrijven.
De aanleiding hiervoor is het op 1 mei jl. verschenen rapport van onderzoeksbureau Iroko, genaamd 'Afbouw met beleid'. In dit rapport is geconcludeerd dat de mogelijkheid om de Inclusief Groep te verzelfstandigen of te vervreemden nader onderzocht dient te worden.
Nadien is in een aantal gemeenteraden een motie aangenomen, waarin wordt opgeroepen om geen onomkeerbare stappen te nemen rondom de Inclusief Groep en Proson voordat de raad de kaders heeft gesteld inzake de Participatiewet en om de Inclusief Groep en Proson in de integrale afweging te betrekken als een mogelijke partner.
Recentelijk is de vervolgopdracht bekend geworden. Naar onze mening is deze vervolgopdracht te beperkt en dient (ook) onderzocht te worden of de Inclusief Groep en Proson als zodanig een rol kunnen spelen bij de uitvoering van de Participatiewet. Het gaat ons er met name om dat de mensen die bij de WSW-bedrijven werken niet in de kou komen te staan. Ook dient de kennis en de expertise van de Inclusief Groep en Proson behouden te blijven.
Voornoemde fracties van de ChristenUnie hebben de colleges verzocht om een reactie op onze constateringen en om deze constateringen, als ook onze zorgen hieromtrent onder de aandacht te brengen van het onderzoeksbureau dat de vervolgopdracht zal uitvoeren.