ChristenUnie en de Stemwijzer van de Stentor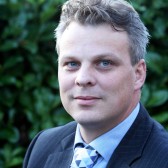 donderdag 04 februari 2010

09:53
Dagblad de Stentor plaatst op 11 februari 2010 een stemwijzer. De ruimte voor antwoorden in beperkt. Vandaar hier en uitgebreidere versie van de antwoorden
1. Hoe moet het verder met het Bosbad in Putten?
Eerlijk gezegd vind ik dit een suggestieve vraag.
Het Bosbad Putten is een van de goedkoopste en mooiste zwembaden in de Regio en wordt door een stichting bestuurd. Na de verbouwing, waar de gemeente €1.800.000 in heeft gestoken heeft het Bosbad na de opening in april 2009 250.000 bezoekers mogen verwelkomen. Dat zijn de feiten.
Ik daag iedereen in Putten uit om in de omgeving een beter en goedkoper zwembad te vinden.
De bouw van de bio-vergister, die het Bosbad van duurzame energie gaat voorzien is in volle gang en draagt bij aan verduurzaming van de energievoorziening in Putten.
Er zit een kundig bestuur, dat haar werk met grote inzet en betrokkenheid doet. In de onlangs vastgesteld sportvisie is de ambitie uitgesproken om in de toekomst alle beheerstichtingen onder een noemer te brengen.
Het Bosbad Putten heeft een belangrijke functie voor de recreatie, het bewegingsonderwijs en de sport in Putten.
De jaarlijkse exploitatie subsidie voor het Bosbad is nog altijd minder dan de jaarlijkse subsidie die naar het bibliotheekwerk in Putten gaat.
2. Wat voor accommodatie moet er komen ter vervanging van cultureel centrum Stroud?
De ChristenUnie is van mening dat een dorp als Putten behoefte heeft aan een bibliotheek en een dorpshuis. De gedachte aan een Cultuurhuis, waarin bibliotheek, Stroud en het gemeentehuis samen ruimten delen, in de omgeving van het gemeentehuis vinden wij een goede gedachte. Zeker als dit een goedkopere optie is afzonderlijk opknappen en exploiteren van Stroud, Bibliotheek en gemeentehuis. Het gebouw van de Gabriëlschool is in de komende jaren ook aan groot onderhoud toe zijn. Wellicht dat vestiging van de school in het Cultuurhuis een interessante optie kan zijn.
Samen delen van ruimten leidt in de exploitatie tot voordelen, daar hoef je geen onderzoek naar te laten uitvoeren dat is gewoon een feit.
3. Hoe kijkt uw partij aan tegen een fusie van Putten met een omliggende gemeente?
Putten moet een zelfstandige gemeente blijven. Putten heeft voldoende bestuurskracht om haar taken uit te voeren. Putten doet dat in vergelijking met omliggende gemeenten met relatief weinig personeel.
Wij onderschrijven wel de noodzaak tot nauwe samenwerking in Regioverband (RNV). Steeds meer uitvoerende taken moeten door de gemeenten worden uitgevoerd. Samenwerking in die uitvoering biedt kansen tot besparing in uitvoeringskosten. Samen inkopen van goederen etc.
4. Wat vindt uw partij van de aanpak van keten in Putten?
De keten hebben een sociale functie, die vinden wij ook zeer waardevol. De ChristenUnie zet in op een gezonde leefstijl voor jongeren, of zij nu wel of niet in een keet komen. In de horeca is toezicht, burgers die illegaal bouwen worden door de gemeente aangesproken, brandveiligheid is van het grootste belang. Dat daarover afspraken worden gemaakt met keet-eigenaren en keetbezoekers is prima. Sterker nog het zou raar zijn als wij dat niet deden. Zonder ketenbeleid, zijn de keten in Putten slechter af, dan met een beleid. Partijen, die tegen een ketenbeleid zijn, zijn impliciet voor de sluiting van keten.
5. Hoe staat uw partij tegenover de komst van een agropark?
Onze God heeft de wereld geschapen, wij als mensen zijn rentmeester en geen co-schepper en zeker geen heer en meester over de schepping. De mens mag tot op zekere hoogte op "eigen inzicht"vertrouwen tijdens het werken in de wereld als tuin. God houdt mensen als Zijn rentmeesters verantwoordelijk voor wat zij met Zijn Schepping doen.
Het rentmeesterschap heeft o.a. betrekking op de omgang met natuurlijke hulpbronnen die de aarde geeft. De ChristenUnie ziet duurzaamheid primair in relatie tot de omgang met natuurlijke hulpbronnen als: "leven van de rente en niet van het kapitaal."
Vanuit die verantwoordelijkheid zoeken wij naar mogelijkheden om daar invulling aan te geven. Biobased Economy: Een economie, die gebaseerd is op hernieuwbare, afbreekbare grondstoffen van plantaardige of dierlijke oorsprong is zo'mogelijkheid.
Dit lijkt heel modern, maar was tot ca 150 jaar geleden, toen de fossiele brandstoffen haar intrede deden, het algemeen geldende economische principe.
Ook in Putten waren veel kleine boerenbedrijven, die bijna geheel zelfvoorzienend waren. De mest werd op het eigen land gebruikt als voedingsstof, hout van het eigen land diende als brandstof voor kachel en oven. Bezems werden gemaakt van takkenbos, men had een eigen waterput etc.
Met moderne technieken is veel meer mogelijk. Zo bestaan er al bioplastics (worden gemaakt uit zetmeel), kleding obv brandnetels (brandnetelteelt kost veel minder water dan katoen). Grasvezels, voor papier en textiel, eiwit uit gras voor cosmetica. Biobased isolatiemateriaal als vlas, hennep, wol en hout etc.
Het is niet alleen vanuit milieu en klimaat dat deze ontwikkelingen zijn toe te juichen, maar ook vanuit economisch perspectief. Zo komt het merendeel van de olie uit landen, met een instabiel regiem, zijn fossiele hulpbronnen eindig.
Een biobased economy biedt economische kansen voor Puttense agrariërs. Restproducten, blijken ineens waardevolle grondstoffen te zijn. Kennis en innovatie zijn aanjagers van lokale, regionale en nationale economie. De ChristenUnie ziet deze kansen en wil deze kansen benutten.
Vanuit deze gedachten willen wij op basis van de uitkomsten van het haalbaarheidsonderzoek een keuze maken voor of tegen een agroproduktiepark in Putten. In het onderzoek worden meerdere locaties onderzocht.
6. Welke partijen moeten het nieuwe college gaan vormen?
Putten heeft in een tijd, waarin het gemeentebestuur voor lastige keuzes zal komen te staan, een stabiel en daadkrachtig bestuur met lef nodig. De ChristenUnie is daartoe in staat.
7. Welke politieke kleur moet de nieuwe burgemeester van Putten hebben?
Putten heeft behoefte aan een goede burgemeester, die betrokken is bij Putten en haar inwoners en die ook in staat is partijen te verbinden.
8. Welke oplossing moet er komen voor de verkeersproblemen in het buitengebied?
Bij ingrepen in de infrastructuur moet de vraag naar nut en noodzaak worden gesteld. Een nieuwe weg kan nuttig zijn, maar hoeft niet beslist noodzakelijk te zijn. Gezien de grote investeringen die met wegenbouw gepaard gaan, is de vraag of "rondwegen" te financieren zijn in een tijd waarin de gemeente, de provincie en het rijk met forse bezuinigingen te maken krijgen.
In 2010 / 2011 wordt voor €10.000.000 verbeterd aan de infrastructuur in en om Putten. De ChristenUnie wil eerst veiliger wegen, voordat wordt gekozen voor nieuwe wegen. De Henslare moet worden doorgetrokken naar bedrijventerrein Keizerswoert. De verbinding tussen Keizerswoert en Nulde moet worden verbeterd.
9. Wat vindt uw partij van de openstelling van supermarkten op zondagen?
Een collectieve rustdag is waardevol in onze gehaaste samenleving. Door deze gift van onze Schepper is er ruimte voor kerkgang en sociale contacten en ontspanning. Wij zijn daarom tegen het openstellen van winkels en andere niet noodzakelijke voorzieningen op zondag.
10. Putten mag tot 2020 550 woningen bouwen. Waar moeten die komen?  
De ChristenUnie is zich bewust dat de kans erg groot is dat na 2030 / 2035 de bevolking in onze regio niet verder zal groeien. Wij zien dan ook geen reden om na de vervolmaking van Bijsteren een nieuwe woonwijk te ontwikkelen. De tot 2020 te bouwen woningen kunnen in Bijsteren en in de bestaande bebouwde kom (inbreiding) worden gebouwd. Inbreidingslocaties die in ontwikkeling zijn: Plan DaCosta, hoek Harderwijkerstraat, Lariksstraat. Renovatie Brinkstraat, Renovatie Schauw. Bij inbreiding dient sprake te zijn van een kwaliteitsverbetering.
Profielvragen
1. Hoelang woont u al in de gemeente?
Sinds 1986, als achterkleinzoon van geboren Putters
2. Getrouwd (met), alleenstaand, kinderen?
Getrouwd met Martha Kleijer – de Boer. Samen hebben wij 3 kinderen Dorinda (12 jaar), Ruben (6 jaar) en Emma (4 jaar)
3. Hoe omschrijft u zichzelf?
Enthousiast, doelgericht, communicatief en betrokken. Ik concentreer mij vooral op hoofdlijnen.
4. Hoe omschrijft u uw partij?
De ChristenUnie is een uitgesproken christelijke politieke partij van betrokken mensen, met oog voor de naaste, de schepping en rechtvaardigheid. Wij funderen ons politieke handelen op het gehele Woord van God en zoeken vanuit de waarden en normen die de Bijbel aanreikt naar antwoorden voor vandaag.
5. Wat is uw politieke ambitie?
Mijn persoonlijke ambitie voor de periode 2010 – 2014 is om onder Gods onmisbare zegen weer wethouder in Putten te worden. Vanuit die positie werken aan een dorp waar niet alleen goede voorzieningen zijn, maar waar mensen prettig kunnen wonen en werken en betrokken zijn bij elkaar.
En als dat niet zo mag zijn, opent God zeker weer andere wegen.
6. Welk probleem in de gemeente moet met voorrang worden aangepakt?
De grootste uitdaging voor de komende 4 jaar wordt het gezond houden van de gemeentefinanciën en tegelijkertijd investeren in veiligheid, duurzaamheid en leefbaarheid.
7. Waar bent u trots op in uw gemeente?
Putten is nog een echt Veluws dorp waarin veel mensen actief zijn als (kerkelijk) vrijwilliger, mantelzorger etc. Vrijwiligerswerk is letterlijk en figuurlijk onbetaalbaar. Dat er in Putten nog zoveel vrijwilligers zijn is iets om dankbaar voor te zijn.
Mede door de gezamenlijke inzet van gemeente en vrijwilligers heeft Putten zoveel goede en mooie voorzieningen voor verenigingen, ouderen etc.
Ook ben ik trots op het feit dat Putten met een relatief klein aantal personeelsleden haar taken op een goede wijze uitvoert.
Natuurlijk gaat niet alles zonder fouten, maar diverse onderzoeken, en peilingen onder burgers wijzen steeds weer uit dat Putten een goede en fijne gemeente is om te wonen.
8. Waar schaamt u zich voor in uw gemeente?
Ook in Putten kom ik veel ik-gerichtheid tegen. Dat leidt tot onverdraagzaamheid. Ik word verdrietig als je ziet hoe onverdraagzaam mensen in de buurt, in het verkeer etc kunnen zijn.
9. Welk resultaat durft u uw kiezers te beloven?
Ik beloof geen resultaten ,maar wel 100% inzet voor een dorp waarin het prettig wonen en werken is.
Belangrijke speerpunten van de ChristenUnie zijn veiligheid op straat en in het verkeer en een prettige buurt waar men omziet naar elkaar. Maar ook investeren in energiebesparing en behoud van werkgelegenheid, vooral voor onze jeugd.
Vanuit ons christelijk geloof staan wij voor zorg voor mensen, omgeving en economie. Wij geven stabiliteit in het bestuur van onze gemeente en doen dat vanuit onze betrokkenheid bij mensen. Wij willen de mensen in Putten tot bloei laten komen door: Samen de schouders eronder voor een veilige, schone, en actieve buurt, gezonde en leefbare buurtschappen met ruimte voor (agrarisch) ondernemen, veilige scholen, hechte gezinnen, goede zorg, gezonde verenigingen, schone energie en gezonde bedrijven.
Kernwaarden daarbij zijn omzien naar elkaar en de bereid samen te delen.
10. Stem op 3 maart op mij want…
De kiezer die samen met het gemeentebestuur wil werken aan een dorp waarin het goed samenleven is en een stabiel gemeentebestuur wil dat betrokken is bij alle Puttenaren, nodig ik van harte uit om op 3 maart ChristenUnie te stemmen.
Met de ChristenUnie kiest u voor een betrouwbare overheid, zorg voor elkaar en werken aan duurzaamheid.