Wakker worden met de ChristenUnie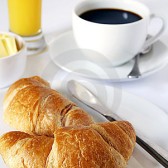 maandag 24 februari 2014

14:06
De ChristenUnie heeft de ambitie om van Putten de meest zorgzame gemeenschap van Nederland te maken. Daarvoor zoeken we ambassadeurs, mensen die in de praktijk laten zien wat het is om zorgzaam voor een ander te zijn.
U kent vast wel iemand in uw omgeving die in stilte heel veel goeds doet voor de naaste. Bijvoorbeeld door eten te koken voor de zieke buurvrouw. Of iemand die al jarenlang mantelzorger is. Deze mensen willen we graag in het zonnetje zetten.
Als waardering voor hun inzet bezorgt lijsttrekker Ard Kleijer een ontbijtje bij hun thuis.
Geef naam, adres en reden waarom iemand een zorgzaam ontbijt verdient door via email of via secretariaat@putten.christenunie.nl . U kunt tot 10 maart mensen aanmelden. Wij verloten 5 maal een ontbijt.