Dankbaarheid en verantwoordelijkheid!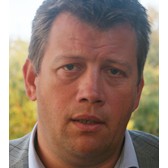 zondag 02 november 2014

23:17
Betoog van de fractievoorzitter tijdens de algemene beschouwingen begrotingsraad 2015

Voorzitter, het jaar 2014 loopt al weer bijna ten einde. De avonden worden langer en de dagen donkerder. Toch is het nu niet het moment om achterom te kijken en te somberen. Ja, achterom kijken is goed, nog eens bekijken wat er goed ging en wat beter kon. De leerpunten pakken. Leerpunten voor de toekomst.
De toekomst, daar gaat het vanavond over, de toekomst van onze mooie gemeente. Vanavond spreken we met elkaar over de meerjarenbegroting 2015 – 2018. Een begroting met een horizon van 4 jaar. Maar ook een begroting met een startpunt. Putten is een financieel gezonde gemeente, de op 3 na financieel gezondste gemeente. Daar zijn we op trots op, daar zijn we dankbaar voor! Die financiële gezondheid in Putten hebben we niet te danken aan olie uit de grond of één of andere goudmijn binnen de gemeentegrenzen. Ook is de Veluwse grond absoluut niet de meeste vruchtbare grond die je in Nederland kunt vinden. Toch behoort Putten tot een van de financieel gezondste gemeenten van Nederland. Daar zijn we als fractie van de Christenunie dankbaar voor. We zijn ons er terdege bewust van dat we deze situatie te danken hebben aan een stuk Puttense nuchter- en gedegenheid, al decennia lang. Op een bewuste manier omgaan met geld en zeker met gemeenschapsgeld.
Deze positie geeft ons naast dankbaarheid ook een verantwoordelijkheid! Een verantwoordelijkheid naar de volgende generatie, maar ook zeker een verantwoordelijkheid naar onze samenleving. Voorzitter, de meerjarenbegroting is helder, overzichtelijk maar vooral ook goed leesbaar. Uiteraard gaat het ons om de inhoud en die is gewoon goed! Een compliment waard, dit compliment maak ik dan ook graag naar het college en in het bijzonder naar wethouder Gerritsen, maar ook naar de ambtelijke organisatie die dit document tot stand hebben gebracht. Al eerder, tijdens de perspresentatie werd de link gelegd tussen de begroting en een roman.
Een vergelijking die in mij eerlijk gezegd nog niet direct was opgekomen. Wel maak ik vanavond graag de link naar de onlangs uitgekomen roman 'De zevende golf' van onze plaatsgenoot Henk Vaessen. Ik kan 'm u van harte aanbevelen. Een roman die boeit vanwege de geschiedenis en de regio waarin het verhaal zich afspeelt. Maar vooral een roman om levenslessen uit te trekken. Jozef Mendel, de hoofdpersoon, een Jood, niet kerkelijk of heel religieus, maar wel gelovig en rechtvaardig, is een bijzonder mens. Arm geboren, weet hij zich op te werken tot een succesvol business man en in dat alles is en blijft hij rechtvaardig. Hij heeft oog voor z'n naaste, met name de naaste die het minder heeft dan hij zelf. "Het gaat er niet om hoeveel geld je hebt, maar wat je met dat geld doet", dat is z'n motto. Voorzitter, dat verhaal van Jozef Mendel heeft mij geraakt. Het raakt namelijk de kern van ons mens zijn, maar ook de kern van onze politieke verantwoordelijkheid.
Dat brengt mij ook bij onze verantwoordelijkheid. Als ChristenUnie zijn we er van overtuigd dat we als overheid gezagsdragers zijn die door God zijn ingesteld. De overheid is een dienares van God zelf. Dat brengt een verantwoordelijkheid mee. Een verantwoordelijkheid om een rechtvaardig en eerlijk beleid te voeren. Een beleid waarbij ieder mens er mag en kan zijn. Onze fractie is er van overtuigd dat er een mooie meerjarenbegroting voorligt. Een begroting die financieel dekkend is, een begroting die oog heeft voor alle facetten en doelgroepen in onze samenleving. Een evenwichtige begroting! Als gemeente staan we voor een grote verandering, misschien wel de grootste in onze geschiedenis. Een groot deel van de zorgtaken komt naar de gemeenten.
Daar is in heel Nederland veel onrust over, getuige ook de vele televisie programma's waar dit onderwerp in de achterliggende week de revue passeerde. Een transitie die we niet moeten onderschatten. Een transitie waar we ook als Putten de voorbereidingen voor getroffen hebben. In de meerjarenbegroting staat letterlijk dat er niemand buiten de boot mag vallen. En dat zijn voor de ChristenUnie geen lege woorden. Dat is voor de ChristenUnie keiharde realiteit. Het is nog steeds onze ambitie om van Putten de zorgzaamste gemeenschap van Nederland te maken. Om dit te onderstrepen zullen we zo dadelijk ook een motie indienen.
Zorgzaamheid dragen we niet alleen voor onze inwoners, ook voor recreanten en bezoekers van ons dorp. In de komende periode zullen we als ChristenUnie bijzonder aandacht vragen voor het vluchtelingen beleid. Als gemeente hebben we een rijkstaak om een aantal vluchtelingen op te vangen. Voor de fractie van de ChristenUnie is het van belang dat we goede zorg voor deze mensen dragen. Dat betekent o.a. een bijdrage leveren aan de integratie van deze mensen in onze samenleving.
Dat betekent dat we als gemeente Putten zijn als een veilige thuishaven ook voor mensen die moeten vluchten vanuit hun vertrouwde eigen omgeving. Voorzitter, ik kom tot een afronding. De fractie van de ChristenUnie kan van harte instemmen met de lijnen zoals die zijn uitgezet in de voorliggende meerjarenbegroting. De uitgezette lijnen bieden ondernemers ruimte om te ondernemen, ze bieden onze inwoners de gelegenheid om te wonen met alles ze nodig hebben in de nabijheid.
Het biedt bescherming van ons landelijke gebied, en het woon- en leefgebied in de breedste zin van het woord. Er is veel aandacht voor de zorgtaken die de komende jaren op ons afkomen. De overheid als God's dienares u (dat zijn de inwoners van ons dorp) ten goede. De fractie van de ChristenUnie neemt daarin graag haar verantwoordelijkheid. Putten, 30 oktober, Lubbert van den Heuvel, fractie ChristenUnie